Stable Diffusion is an open-source text-to-image AI image generator that has been blowing the minds of people all over the Internet. Launched publically in August 2022 by Stability.ai, Stable Diffusion accepts a text prompt to generate photo-realistic images within seconds - and the results are impressive.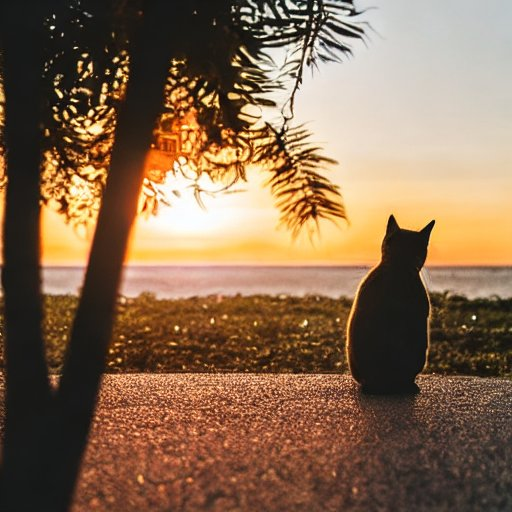 What's more, Stable Diffusion is not limited to running on professional-level GPUs such as the Nvidia T4 or A100. But can also run on home GPUs with varying levels of success and this article will show you how. My personal machine is equipped with an RTX 2070 Super which I'll be using to run Stable Diffusion with, and with the default settings, it takes about 7 seconds to return an image.
Anything generated with Stable Diffusion can be sold or used commercially as the copyright belongs to you, who generated the image. Ultimately though, as a prompt can include trademarked keywords the resulting image can contain copyrighted images that you obviously have no right to commercialise. For example, Disney's Mickey Mouse. So be wary there.
Installing Stable Diffusion
System Requirements
GPU with at least 6 gigabytes of VRAM
At least 10GB of storage space
First, download the 1-click installer to download Stable Diffusion UI from GitHub onto your computer.
Then you want to extract this folder at the root level of your drive. Otherwise, the program will later warn you about running the script in another location can cause issues on some machines.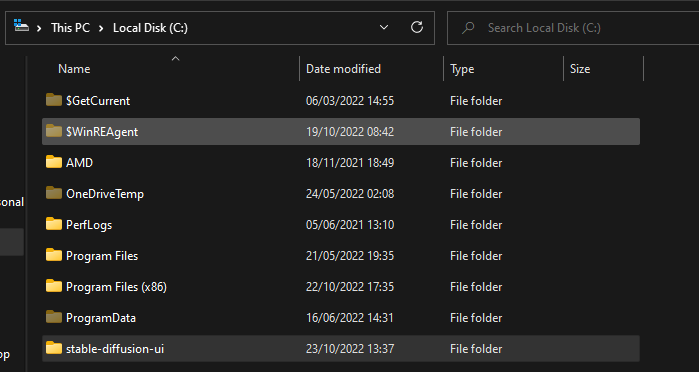 For Windows users, once extracted. All that you need to do is double-click on the Start Stable Diffusion UI.cmd file. This will go ahead and install all the additional dependencies required so go and make a brew, as this will take a while.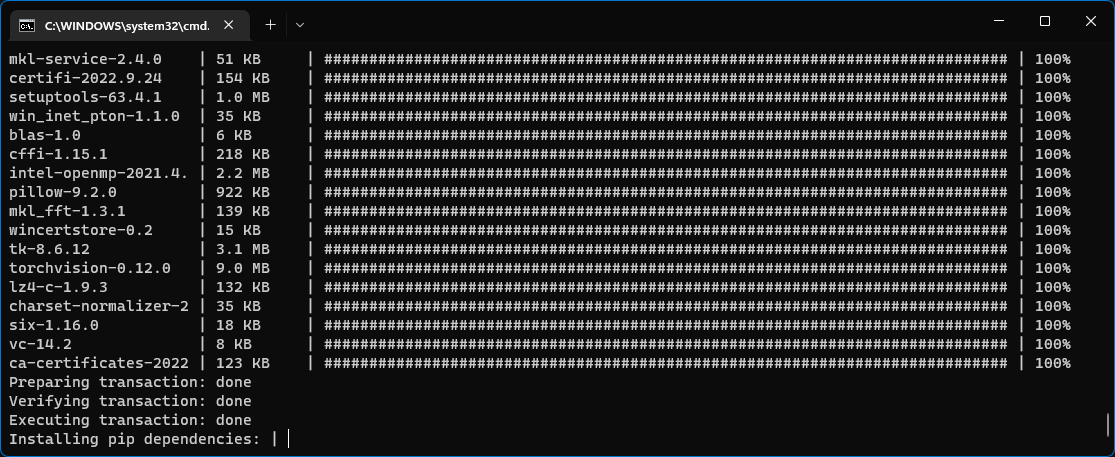 After a certain point, the program will open a web interface in your browser at http://localhost:9000 - but wait, there's still more downloading to do.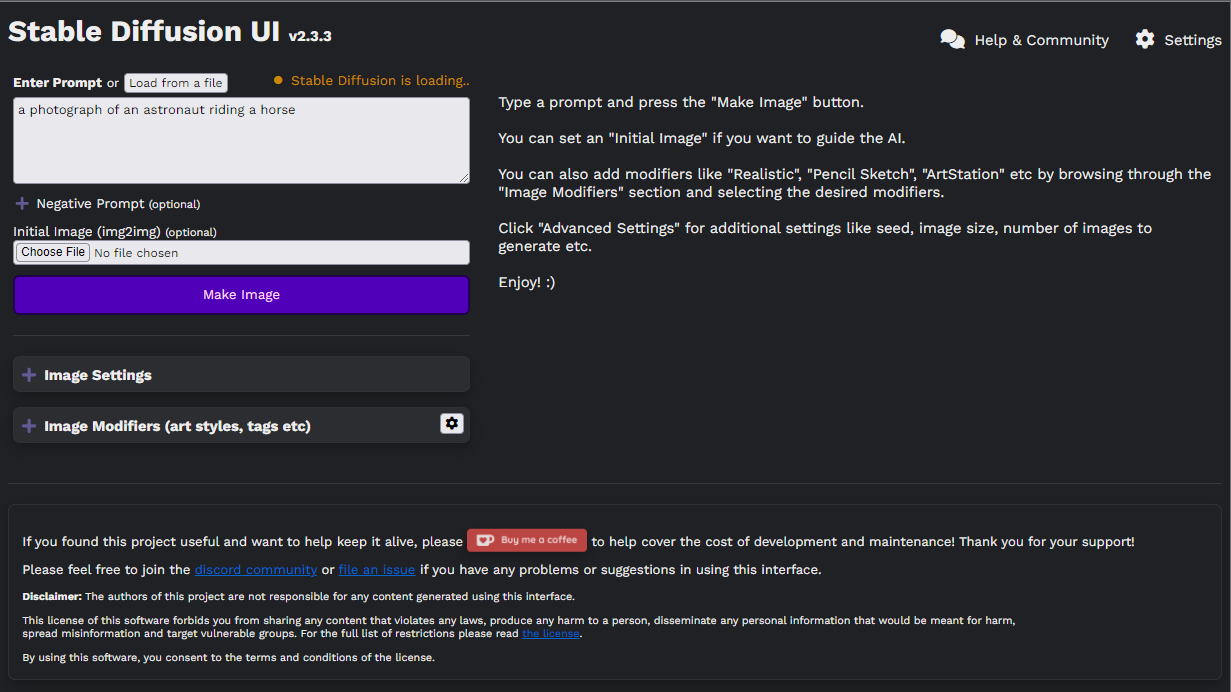 Once everything is ready. The "Stable Diffusion is loading..." will change to ready and you're ready to start generating awesome AI-generated images.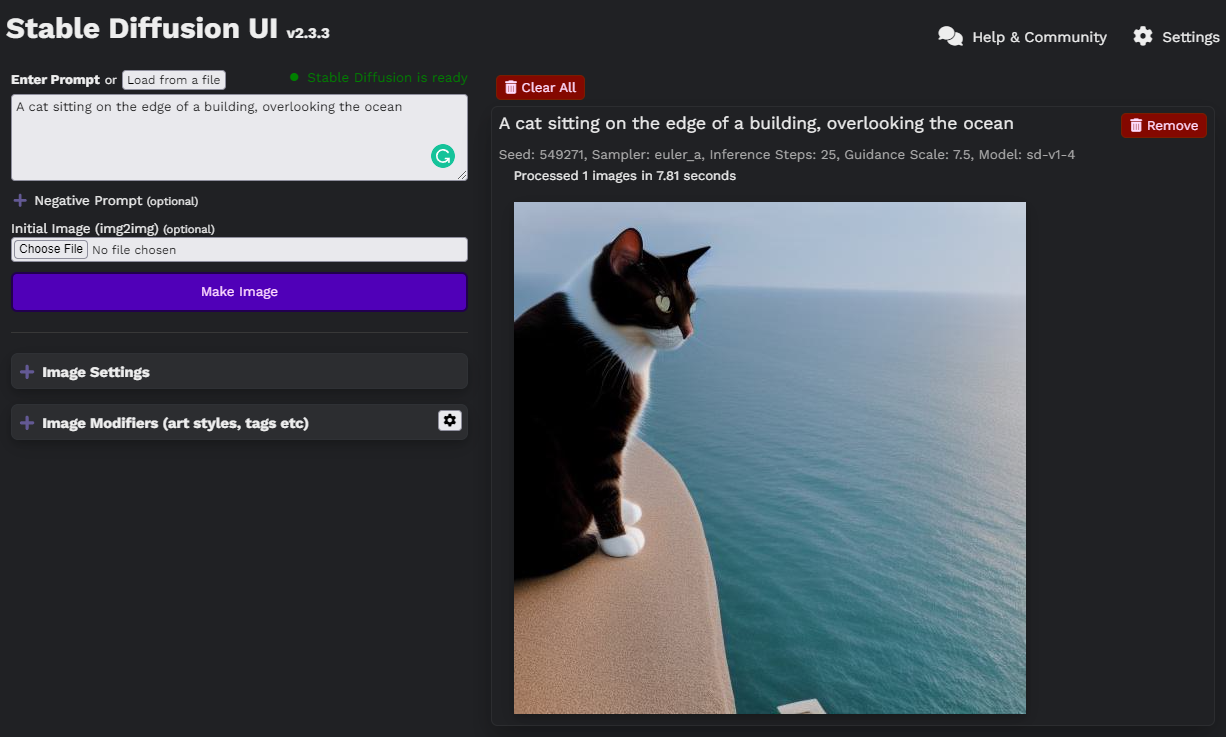 That's it. Tweak around with the settings and see what interesting things you can create. It's all down to your imagination!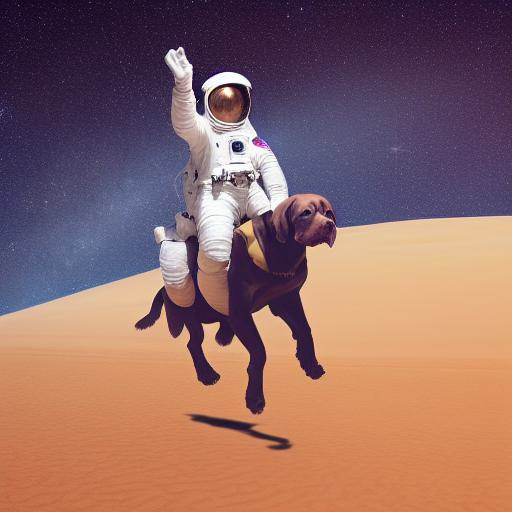 Made With Stable Diffusion
Check out some of the things the community has made using Stable Diffusion already.