Google Analytics (GA) is free way to track and report how users find and interact with your websites. At least, "free" in the sense that you are allowing Google to collect data on your visitors. If you're conscious about your users' data - then you should check out Fathom Analytics, a privacy-focused alternative to Google Analytics.
Ever since I've been publishing websites, I have used Google Analytics. That is - until a year ago, just after I launched my blog. I decided to ditch the big G and try something different. Initialling settling on Plausible, another privacy-focused alternative and then later on, Fathom Analytics. You can read more about my switch below.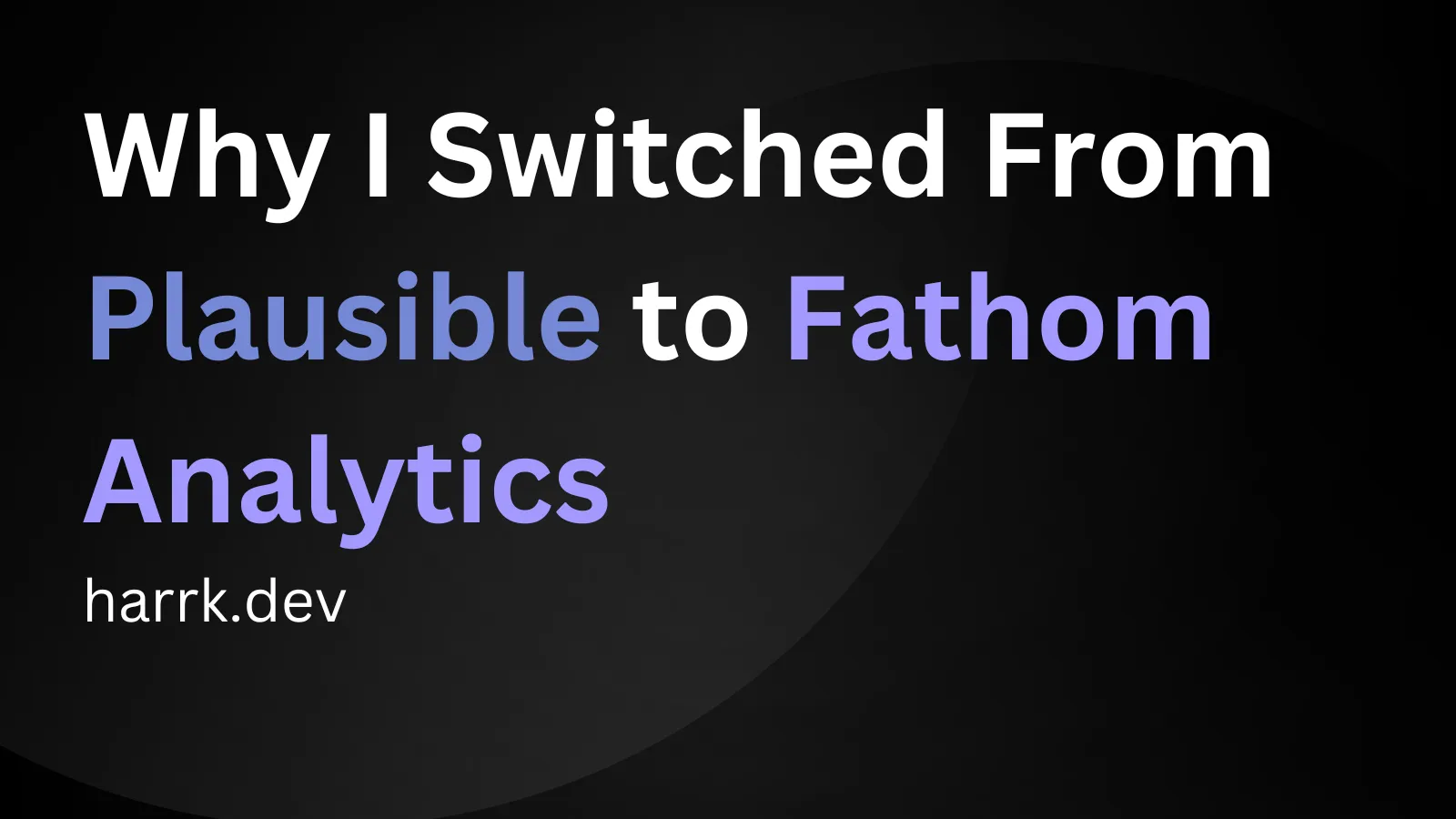 What is Fathom Analytics
Fathom, created by Jack Ellis and Paul Jarvis, markets itself as the "The Google Analytics alternative without compromise". Their whole ethos is selling software, and not data. This is why you might be surprised to learn that it requires a subscription in order to use their service.
Why Fathom Analytics?
No Cookie Banner Required
As Fathom anonymises all data collected, you have no need to show a cookie banner on your website. Though, if you're using other tracking scripts like Google AdSense, then you're not exactly getting rid of your cookie banner just yet.
Lightweight Script
Because Fathom's script is a lot lighter and efficient than GA's. Your website will score higher in SEO and PageSpeed scores.
Unlimited Data Retention
Fathom promises to never delete your data, whether it's from 30 years ago. You'll still be able to export and report on it. Compared to Google Analytics, which has since sunset Univeral Analytics and intends to delete historic data at some point.
Sharable Dashboards
Did you know you can share your Fathom dashboards with not only others, but with anybody who has your link (with an optional password)? In fact - I do the very thing with my blog, where you may view my blog's traffic at any time!
To enable it, it's as simple as flipping a switch in your site's settings.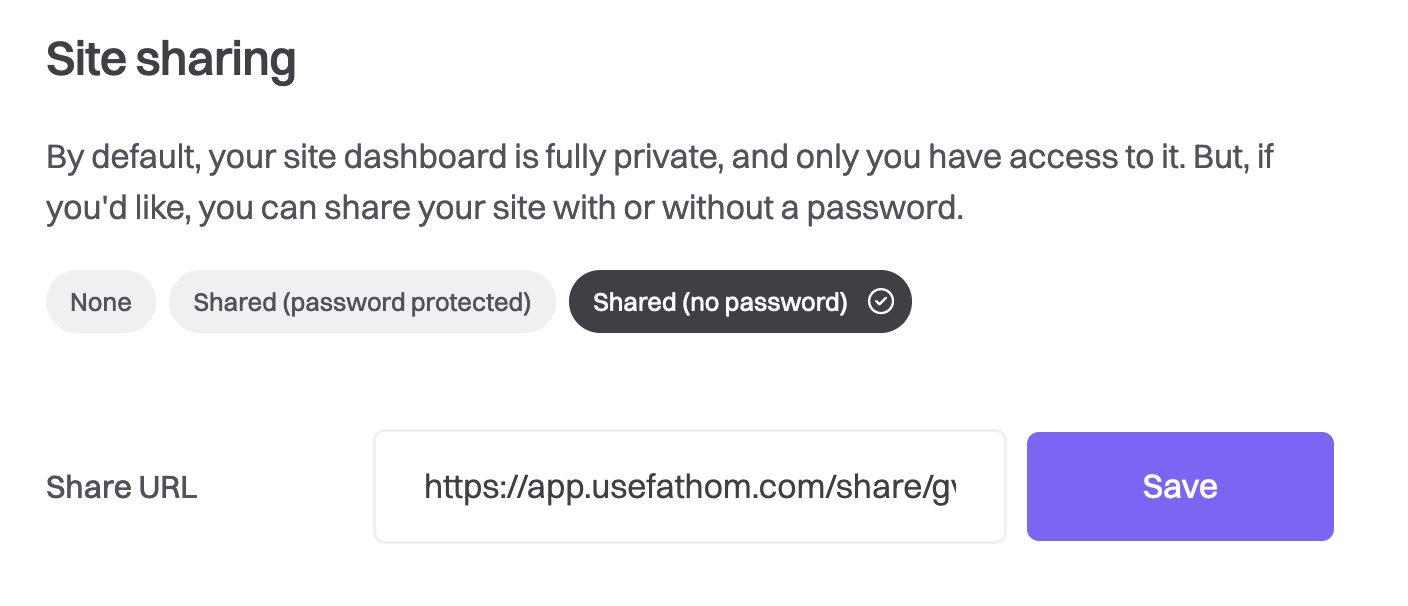 Migrate Your Data From Google Analytics
On migrating away from Universal Analytics to GA4, you may notice that your historic data has not followed. There is no way to import this data over either.
However, Fathom built a tool that lets you import your data from Universal Analytics and GA4 into their service. There is no additional cost for this regardless of the quantity of data to process. Fathom absorbs it all.
FAQ
How Much Does Fathom Cost?
The entry-level plan will set you back $14/month (or $140/year). That will get you 100k page views and up to 50 websites. Refer to their pricing for more.
Does Fathom Have a Free Plan?
Unfortunately, no. In order for Fathom to be sustainable whilst protecting your users' data, it has to charge for the service.
Kind of. The current version of Fathom is close-sourced. However Fathom Lite (the first version of Fathom Analytics) can be found on GitHub. It still receives bug fixes, too!
Conclusion
Ready to start putting your users' data first? Rank higher on PageSpeed scores with a faster loading website?
You can try Fathom Analytics out for free for 30 days. Furthermore by using my affiliate link you can get $10 credit off your first payment!